Richard Manns World in Extreme Slut Training: Rebel Rhyder Kitty Jaguar Leda Lotharia need their 3 Holes Roughly Str…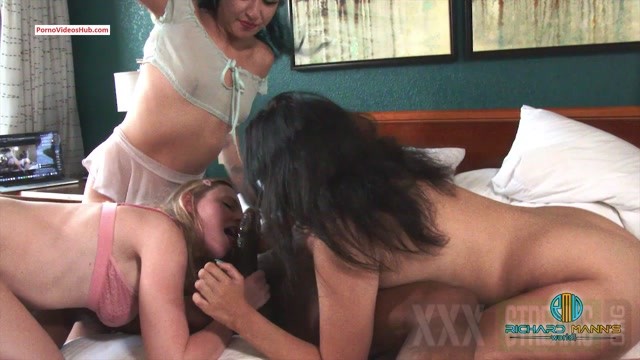 Description:
I'm Just a Piece of Meat
So Rebel Rhyder, Kitty Jaguar and Leda Lotharia get together for a lil girl time. They broke out all the toy, all the big toys and had a real good time
But when you are dealing with 3 Hole Sluts like these toys wont fully do the trick, they need real dick in them.
That said after they had their fun they start reflecting on how good it would be to have some real meat to get nasty with. That is what Rebel Rhyder was hoping they'd say and tells Kitty and Leda that she has a piece of meat she uses all the time to keep her stretched out.
That piece of eat is yours truly.
So I come in naked and they attack my Monstercock right away. They really did not say hello at all, they just went right for the BBC. Which is what I love about true Sluts. They attacked my dick as if they would never get another Monstercock ever. I let them do whatever they wanted to do, including rim me like I have never been rimmed before.
They jused my Monstercock and made sure I stretched out all 3 of their holes. These Whore do it all and we did every position we could think of. They really tore my cock up. Not only did they tear me up I went to work as well and pounded just like they love.
in the end the 3 of them swapped every drop of the hot load that skeeted out my nut sack
Folks these are the 3 Whores yall been asking me for.
Category: GANGBANGS
Related Categories: REVERSE GANGBANG, ANAL, ASS TO MOUTH, XXX HARDCORE, ASS EATING.
Keywords: kitty jaguar, leda lotharia, rebel rhyder, richard mann, black cock whores, black cock sluts, atm, cum swap, used, pounded, destroyed, rough sex, bbc only.
Price: $25.40 USD (VAT Included)
Length: 36 minutes
Size: 2131 MB
Format: MP4
Resolution: 1280×720
Added: 9/12/20 02:43PM
Name: Richard Manns World in Extreme Slut Training: Rebel Rhyder Kitty Jaguar Leda Lotharia need their 3 Holes Roughly Stretched by Monstercock – $25.40 (Premium user request)
MP4, HD, 1280×720
Time: 00:35:47
Size: 1.94 GB
| ,